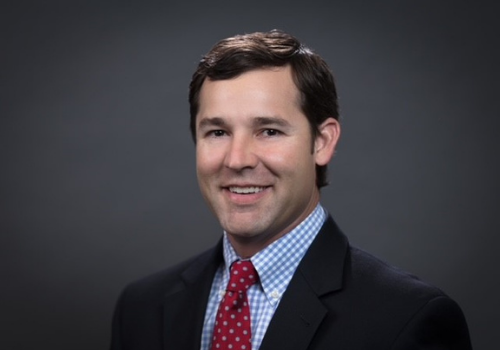 Heath Hanna's passion for dirt runs deep. He spent the first part of his career working as a Caterpillar dealer instructor before making the leap into starting his own construction business. With some serious work ethic and grit, his company,
Contour Mining & Construction
, has transformed from startup to one of the largest heavy civil contractors in South Carolina in 9 years. 
Heath and host Missy Scherber discuss the leadership and culture that has made that business growth possible. 

They also cover:
Going the extra mile to do what your competitors won't
Being intentional about roles to be a better partner
Building operational systems to scale your business
Using your culture and flexibility as a recruitment and retention strategy
If you want to listen to more recorded podcasts, click below to see the CONEXPO-CON/AGG archive of episodes.
Listen on your favorite app: Apple Podcasts | Google Podcasts | iHeartRadio | Spotify | Stitcher 
Join more than 50,000 industry peers who receive construction industry news and trends each week. Subscribe to CONEXPO-CON/AGG 365.
Show Transcript
Intro:                      
Welcome to CONEXPO-CON/AGG Radio, where we bring you boots on the ground perspectives from construction business owners and industry experts about their successes, challenges and whatever else is on their minds. Consider them your own personal mentors on technology implementation, equipment solutions, business management and more, enabling you to apply their expertise to your business. Held every three years in Las Vegas, CONEXPO-CON/AGG is North America's largest construction trade show. We've got another great guest on the show today, so let's dig in.
Missy Scherber:              
Thanks for joining us for another episode of contractor conversations on CONEXPO-CON/AGG Radio. I'm your host, Missy Scherber. Joining us today is Heath Hanna, President of Contour Mining and Construction and Carolina Wrecking based in Columbia, South Carolina. Heath's passion for dirt runs deep. He spent the first part of his career working as a Caterpillar dealer instructor before making the leap into starting his own construction business. With some serious work ethic and grit, his company has transformed from startup to one of the largest heavy civil contractors in South Carolina in nine years. Today we'll be talking about the leadership and culture that has made this business growth possible. Heath, welcome to the show.
Heath Hanna:                 
Thanks for having me, Missy. Been excited about getting to talk to you and the CONEXPO crowd.
Missy Scherber:              
It's a great crowd and you know what I love about this community that listens to this podcast is they love to learn from leaders such as yourself. So let's go ahead and dive in. For those of the community that don't know who you are, tell us a little bit more about how you got into the industry and then the role that you play today within your company at Contour Mining and Carolina Wrecking.
Heath Hanna:                 
So from a very young age, I was always kind of enamored by [inaudible 00:02:06] my dad had a heating and air conditioning company that I started out working when I was a kid. He used to buy me equipment world magazines when I was a kid and I always liked looking at the equipment in those things. And then fast forward, got out of college and ended up going to work for a Caterpillar dealer [inaudible 00:02:29] Georgia for about seven years. And working for them post-college and got married and all those things over there and then the entrepreneurial bug hit me and we were coming out of the recession and that's where we decided to take the leap of faith. My wife and I, Meredith together decided to start this company Contour Mining and Construction and we started it then. And then that was back in 2012 and basically jumped in head first then, and that was a little over nine years ago now.
Missy Scherber:              
And tell me really quick about the transition in you of being at a secure job at Caterpillar and training and doing all the things you were doing at the dealer and having the entrepreneurial bug hit you after the recession.
Heath Hanna:                 
I'm from a small town in Upstate, and so I moved to Atlanta and it was really a dream job because I was a product specialist and operator trainer for Caterpillar. So being an operator by trade all through high school and college, it was kind of a natural transition for me. So it was the best job in the world because I got to run all these new equipment and go to Peoria and [inaudible 00:03:59] Hills and do all these cool training exercises new equipment and helping operators and companies grow efficiency wise. So it was probably the best job at a CAT dealership because the stress level... We're not worried about sales quotas and all those things just worrying about training the operators and making sure they understand the benefits and the new features of all the equipment when we deliver a new piece out.
And so I was also doing all the machine control and guidance, the GPS, the laser guided equipment as well. And just coming through the recession, it was just taxing on everyone. There was a lot of contractors, really good contractors they went out of business because there was no business to be had. So I saw a lot of good people go out and in folly, we were coming out of the recession and my wife and I were both from South Carolina and wanted to move back here. And so it was kind of a vehicle to get us back here. Luckily she had a really good job in medical device sales and basically carried the load for three years. The first three years, I didn't take a salary. So she was the backbone to help this whole venture get off the ground.
Missy Scherber:              
Wow. That's pretty amazing. And so the wife's career was your cash flow?
Heath Hanna:                 
That's right.
Missy Scherber:              
I know how that goes in the first three years of business, it's quite intense. So talk me through the conversations, I know a lot of our listeners can identify to maybe getting that itch, that bug to start a business, or they're in the first year of they've taken the plunge. Talk to us about how those conversations went with your wife. What did you guys talk about when starting this business? What were you thinking as you were going into it and how are you planning for that? And then how did it go those first few years?
Heath Hanna:                 
So being in Atlanta, such a big market, and I had a lot of contacts within the mining quarry and aggregates industry from doing consulting production studies and those things. And I kind of saw a white space there coming out of the recession. A lot of those producers had not done any advancement work, any development work in their quarries over the recession. So there was a lot of work that was going to be coming up. I had all those connections there. And so, like I said, we were trying to get back to South Carolina, our family and friends and stuff were here. So we kind of used it as a vehicle to move back to South Carolina and take contour with us, super started there. Our son was just about six months old when we started the business.
Missy Scherber:              
Oh, man.
Heath Hanna:                 
Yeah. We took on everything all at once. And so luckily she had a really good job, so I was able to focus on the business, but our conversations were what markets do we want to be in and what do we want to do? And it was more kind of to build off of my expertise in the field. And she is a sales person by nature. And so she helped with the marketing and all of those things and guiding me, because I'm not a salesman, I'm an operator. So she was guiding me and giving me advice on how to present bids and how to talk with clients in order to gain the opportunity to even look at these projects. So she was usually instrumental in helping me on that side of the business. The field side, I knew that, I'd been doing it for a long time, but combined with her sales acumen and my knowledge of civil works it just was kind of a good fit.
Missy Scherber:              
Absolutely. So talk a little bit more about that side of it. I do think I see a lot of contractors who really, like you said, have knowledge of the field, knowledge of the work and can operate the equipment, but they really struggle with the sales and presentation side and might not have that dynamic in their life. What did you learn the most from your wife in those early years, presenting the other side of the business to potential customers and clients?
Heath Hanna:                 
Probably the biggest thing is she's like the consummate professional and her father was in corporate America sales and her sister is in corporate America sale. So they were kind of groomed, she played collegiate golf, full scholarship, and she's always been a high achiever. And her message to me was always be professional and do the other things that your competitors may not do. They may not ask for a schedule with this bid, but that one extra piece of paper, that Gantt chart schedule that shows your durations and everything, that one little piece can go so far with a client.
And one thing, probably the best advice she's given me in helping run the business from a sales perspective is thank you notes. So every client, whether we win the job or even if we lose the job; if we got someone we're trying to get to the table to look at an opportunity, I'll try to make the effort to write handwritten thank you notes to thank the engineers or the clients or the superintendents, or the project managers the GCs were working for. In the digital age, anybody can send a text or an email, right?
Missy Scherber:              
Of course.
Heath Hanna:                 
It's a more personal level, it shows that yeah, it didn't take but three minutes longer to write it on a handwritten note in stamp and put it in the mail, but that's so few and far between in today society that a lot of people it really catches their eye that you're attentive to details that others might not look at.
Missy Scherber:              
Wow. I think that's such huge advice for the dirt world, because I think we all get excited about the equipment and the machines and the dirt, but so much of a successful earth moving company is sales. And it's probably the more challenging side of the business. And I love that her advice is be professional, ask for more in the bidding process. I know that's something Trevor and I talk about often is I'm like, if you can make more points of contact, it's just more powerful, even if it seems silly to ask him for one more piece of information, the more time you can connect with them the better. But what a powerful thing, the handwritten thank you note.
Heath Hanna:                 
Yes.
Missy Scherber:              
I bet that's gone so far for you with customers.
Heath Hanna:                 
You would be surprised. I can tell you a hundred percent that it has won us a few projects along the way, just from that one little extra effort.
Missy Scherber:              
Well, and I feel inspired just when you said because we do that, we send the handwritten thank you card for the jobs we win or for thanking customers for projects. But to be honest with you, I've never sent a thank you note to a project. I have not one. And I think that's just as valuable to keep yourself in front of it, tentative customer to say, "Thank you for your feedback in the process. We'd love to try on the next one." That's great advice that I'm taking notes right here. I'm doing that, add it to Missy's to-do list. So she was really working hard with you on the sales. You said to me, the first few years you were focused on the business; tell me what that focus looked like for you on your side of things and what you mastered and perfected in those years.
Heath Hanna:                 
I don't know if I would say mastered.
Missy Scherber:              
Or the mistakes made.
Heath Hanna:                 
We made a lot of mistakes and looking back without her support and everything, there's no way this would have been possible. Because we had a small child at the time and I was traveling once we moved back to South Carolina, we had some projects in North Carolina and literally she had clients in North Carolina and we'd pass each other on the interstate and be talking. I would be coming home to get home in time to pick our son up from daycare. And she would be going to do an overnight for sales presentation. So I guess the early conversations and just the hours, putting in extra credit, that's one of my favorite taglines is do the extra credit.
And the majority of people starting in business, you have to be willing to do the extra credit and work the extra hours, work the weekends and do those things to set you up for success. Because most people, they do not want to sacrifice that weekend or that evening dinner with their spouse or whatever. So making those small sacrifices and just being attentive to how those sacrifices affect... And other side of it, is having a good partner that is willing to understand what those sacrifices are and allow you to do those to push forward the vision.
Missy Scherber:              
What advice would you give? You bring up having a good partner, and I can't tell you how many who wives or vice-versa have reached out and said, it is so tough to be the partner in this business to support the other spouse as they pursue it. Because as you said, it's the extra credit, it's the long hours. What advice would you give? How do we become better partners to leaders pursuing a business in this space?
Heath Hanna:                 
From the aspect of the family business and it could be brothers or sisters or whatever, it doesn't have to be a husband and wife team, but I think the biggest thing is giving each other their responsibility and not always having to analyze what someone else is doing, but delegate; this person is good at sales or if they're good at bidding or estimating, then let them run with it. And my wife is as good at the sales stuff, but with three kids in the house she doesn't spend as much time in the business as she used to. But being able to compartmentalize and be focused she has what she's good at, I try not to step on her toes and kind of the same thing on my side, but just being intentional on what each other's roles are. And it's difficult when you have personalities that are very strong and opinionated that you can listen to the other side and not always have a rebuttal.
Missy Scherber:              
Yeah. I think that's really good to be crystal clear on the responsibilities. So understanding what her kind of focus was, what were you most focused on in those first few years? Aside from doing the extra credit, maybe some tactical things on, here's what we tried to perfect and learn in the first few years and here's some of the lessons we learned. I think those first three years are so critical for contractors to hear about, right?
Heath Hanna:                 
Yeah. I would say probably the biggest thing I was focused on; initially I was focused on going and getting the work and we've got to have enough work. I realized that it was more of the people aspect. The better people I had, the less worried about how much work that needed. And so trying to find those key people because in the beginning, we were traveling over three states and out of town and it's just very rough and difficult, doesn't make for a great home life. So trying to get people that were willing to work as hard as me and it took some realization that most people... It's hard to get someone to work as hard as you, if you're the owner and all of your livelihood is on the line. But really focusing on those key people that could take that job if I couldn't be there and take it and execute it and do it safely.
Probably the second thing that I would say I really focused on was systems, estimating safety and production systems. So in the beginning like everybody, we used spreadsheets to do everything and the estimator when I hired him, I was trying to explain my spreadsheet. And he was like, "We just need to throw this away and start over." Because as I said to me, it was it was perfect, but now, we got more advanced software that we use and developing those systems that are relatable and it doesn't rely on me to train the estimator that workflow kind of flows because we have those systems processes in place.
Missy Scherber:              
So I think you just nailed a great point that meant, us ourselves, we're in that breaking point of now we need better systems again, we're in spreadsheet world. We have to compass that. What did you do to learn about better systems? Did you find any good systems out there? And obviously a lot of the contractors on here aren't just in earth moving, what areas of the business were most important to develop systems for? And what did you find when you were looking out there?
Heath Hanna:                 
So we looked at a bunch of different things in the last five years, estimating wise and accounting and probably the biggest switch that we made was about three years ago, we purchased ProContractor, it's under the Viewpoint umbrella, which is owned by Trimble. And we run all of our survey and equipment as Trimble. And when we were started, we were using Trimble Business Centre to do our earthwork takeoffs, modeling and all of those things to quantify. And then the accounting software with PCC really in the last few years has revolutionized how we run our business.
And it's hard to do it when you're smaller, it really is. We can't. There was no way we could do it with [inaudible 00:19:14] coding systems and in those things, but now we can drill down into every single job, every cost code is finite as we want to be, But we can see, are we hitting the target that our estimator budget is or are we lagging or are we better than we anticipated we would be? So those are a couple of the systems that we dove into.
Missy Scherber:              
Awesome. How important do you think systems are to scaling the business? I think that's another challenge contractors come up against is scaling the business and getting stuck at these different points of revenue. The most frequent ones, I hear are one million, three million, five to seven and then 10. How important are systems to scaling? Is that the key to scale? What are some of your thoughts around scaling the business?
Heath Hanna:                 
Well, the systems act as employees that you don't necessarily have. You have to pay for them because most of them are pretty expensive, but they act and they take the place of an extra bookkeeper. But what it does is it allows us... Take for instance, our ProContractor, our accounting systems, so we bid the job in bid to win. That's our estimating software that we use to pull our volumes and quantities out of Trimble Business Centre, into bid to win. And then that's where our estimator builds the crews, the production and all of those things; puts it in there, we win the job and pull it out and plug it into PCC and then we start to work. So what that system allows us to do is we're building a history on this particular cost code or silt fence or clearing and grabbing or whatever it is.
We can go back and look at previous jobs now, and we can say, "Oh, wow, we really don't need to do that in house. We need to hire someone else because we're not as efficient as we thought we were." So in order to scale, you have to have those systems that can gather that information, but at the same time, you have to have enough personnel and enough division to be able to use the data. Because I would guarantee if you asked any big companies Randy or [inaudible 00:21:47], we're flooded with information these days. And probably even the contractors that are best at it don't utilize all the information they have at their fingertips.
Missy Scherber:              
Right.
Heath Hanna:                 
So understanding that and being able to get the processes in place, but also have the team that can analyze that data and use it to feed the next project and the next estimate.
Missy Scherber:              
I think that's really helpful for scaling at a larger scale and so important, and really what we're hearing to get to the next level we're looking at. I know we really could have used more advice in the last few years, just scaling even from that one million to three million. When you go back to your early 30s as a young leader, what helped you scale even to get to your first million in sales, two million, three million when you can't really invest in those big systems yet? What was helpful for you scaling in the early days?
Heath Hanna:                 
Relationships and business development based on those relationships. So we had a few key clients early on that believed in us and gave us a shot. And we were able to go out and perform for them and get a consistent backlog of work year over year with those clients. And with that, we had somewhat of a safety net. We knew kind of what our budget would be next year before we ever went into that year. The other thing would be the business development, taking the big swings. And we took some big swings early on, and we missed some and we hit some too. And that ability to, if you're going to take the time and effort to hunt down a job, bid it, you need to be a hundred percent confident that you're going to go get it.
And that's one thing I preach to our team is that if we're going to take the time to go and put an estimate together, we need to be a hundred percent confident that we're going to get. Are we going to get them all? No, we're not. But if you don't feel confident on bid day and you're putting that thing together, then you're likely going to miss something, or you're going to second guess at the last minute and add some money to it and possibly not get the job.
Missy Scherber:              
What great advice for the early years. I think that's so attainable for young contractors who think you can get stuck with the excuse of, I can't afford the big systems to scale, it's hard to grow. But you're saying what helped you grow and scale in those early years was relationships and great business development from those relationships which brought you the consistent business to be able to scale and eventually afford a bigger system. So that is great advice and I can't wait for this community to hear that as well. So talk to me about growth; as we're talking about scale, growth can be uncomfortable and expensive. What advice do you have for other business owners who are going through growth? So they've started to scale, they're growing, what advice would you have for them?
Heath Hanna:                 
The biggest thing I would say would be your team has to have patience because when you're growing, you're going to break things and you have to have a team that understands and wants to grow with you. And if they're uncomfortable when there's a hiccup and there will always be them and there will be times when you have to work a little bit harder because you can't quite afford that next project manager or that next superintendent or whatever it is. So you have to have those team members that believe in that vision, that will give that extra credit when you need it to get to the next plateau. And that's kind of how we've always looked at this business is there's those plateaus and you can't be stuck in between them because you work yourself to death. To reach the next plateaus, it has to be sustainable as well.
And that's one thing we've done is trying to understand what our market in our geographical area looks like, business that we're good at, we're profitable at and go in those areas and not necessarily try to grow beyond the market that we're in and not try to grow to just a certain revenue figure, but try to grow into what we think we can capture in the market and perform at the same consistent quality levels that we would at the plateau that we just came from.
Missy Scherber:              
That is awesome. And we've been stuck between that plateau of, I feel like we're ready to hire a project manager and estimator, and Trevor's like, "A little longer, a little longer." And what great advice to know that that's what you're going to experience in that growth period and that that's okay just to be ready for it. When do you think is that good time to teeter and take the plunge? Do you invest in stuff ahead of growth or do you really wait as long as you can to invest in people? How do you feel about that as far as staffing and investing in more people?
Heath Hanna:                 
I think a lot of it depends on where your business is and what segment. If you're in a highly volatile portion of construction, if it's residential or whatever it is, and you have to be comfortable that that next personnel that will help you get to the next level, that you can pay for and you can afford that person. But typically if you have the right vision in place and you've got the right business development and you've got a good name in the business and you're putting out consistent quality there is no crystal ball out there for what the economy is going to do. And if anybody had that or could have guessed that a year ago, they would probably be as rich as Mark Zuckerberg.
But at this point you have to see the market that you're in, we're in a smaller market here, you're in a little bit larger market there. But understanding that you need to be right sized and at the same time, cash flow is the other side of it. So you can go win this big project, but the question is based on the terms and conditions of this type of work, can you cash flow? You make in, hire the people and go get the equipment or whatever, but being able to really physically and financially afford to go to the next level or the next plateau is a key component that really just takes good financial management.
Missy Scherber:              
I think that's great that you're bringing that up. That cash flow truly is king as a contractor. And sometimes we've taken a little heat at times on buying used equipment and Trevor's like, every ounce of cash until we get to a certain point in revenue is critical for us to grow. And I'm pushing him, "I want to buy new equipment." And he's like, "We'll get there. Cash is king." So we talked about growth a little bit; you recently acquired Carolina Wrecking, a 50 year old abatement, remediation, demolition, an onsite crushing company, which is just fascinating. Tell us about the factors that led you to making that acquisition within your first 10 years of business and how this diversification is important to your business and growth strategy?
Heath Hanna:                 
So a few years ago when we had our third child, we kind of hit the reset button and we're really trying to think about where we wanted to be in 10 years and do we really want to be traveling for work and these kinds of things. And so we hit the reset button to more or less restructured the company and how we wanted to move forward. We'd just come off some big projects that I've been out of town for a long time. And so we took that time to build a vision of where we wanted to be in 10 years. And one thing was we wanted to make sure we had a nice facility for our effects in the office. If we buy a brand new D6 dozer for the guys in the field, then why can't the people in the office have a nice place to work?
So funny story, my wife was actually hunting for a piece of property for us to buy and build a place. And she came out and told me that she'd found a piece of property. And she told me who owned it and I said, "Call him and ask him if he'd be interested in selling the company." So I told her this story about him and so she called him and he said, yeah. So days later, some fierce negotiations, here we are today and we didn't have visions of being in the demolition business but the thing that attracted us to this business was the people. And the folks, there's multiple people here that have been here 10, 15, 20, 30 years. And just the wealth of knowledge that in the name recognition that they have in this area as a demolition contractor kind of superseded itself.
So based on that model, the other good thing was it came with a bigger office and a shop because we didn't have mechanics or anything like that because we had a smaller office and most of our equipment was newer because we didn't have a bunch of mechanics in the shop and stuff. So this allowed us to do, is have a bigger facility so that we can do some of those repairs and things on our own time. And also have some flexibility in the... Probably the biggest thing too was, we were at the end of our plateau of where we were with contour and we weren't really looking to grow a bunch more but this was a leap frog to the next level. And there are a lot of synergies between the companies they have on road trucks and the other things and office staff and things that we could share and make both companies more efficient and better.
Missy Scherber:              
I'm so fascinated about the acquisition. Several of the contractors have brought up on this podcast growth through acquisition, and yeah, I've been talking to Trevor about it and our thing is workforce. And I love that you brought up, you're not just acquiring the business and the tactics and the clients, but this might be where we have to go to acquire the right people with experience and all those things. And so I'm so glad you brought up that side of acquisition. It's something we're fiercely talking about now with our banker and trying to figure that out as we would like to leapfrog and grow.
But you've said building an exceptional culture requires all employees to be able to experience all sides of our business and in modeling that you've brought office employees into the field to tour job sites and run equipment which is another fascinating thing to me. What benefits have you seen in helping bridge the gap? The big gap I talk about often between field and office.
Heath Hanna:                 
So this was something we just did recently. And with this acquisition, we're going to continue that tradition but the office staff, they're onboarding and handling accounting and handling insurance and all these other things. And we use social media really as a prism into what we do and to what our people do every day. And we use it really just to brag on what those folks do. And so being able to bring some of the office staff out and let them actually see because they're entering these projects in, they're entering time and they hear us talk about them and they see the drawings in the office but they don't really get to see these projects come to life. And so having them to come out and get to run a piece of equipment or just using the Trimble SiteVision augmented reality to be able to see what's there now, what we're going to be building and all the technology that we use to help them understand what we do as a company.
Because in the office, as you well know, you can get drugged down into the monotony of paperwork and phone calls and insurance and all of those things. And at the end of the day, we're a construction company. And just because you're an APA or a specialist, you're in the office all the time. At the end of the day, you have an integral role, you helped build that industrial building or that dam project or whatever it is. And so helping them understand that they're just as a crucial component, they're helping us build the stuff in the field, I think goes a long way.
Missy Scherber:              
I think that's such a fantastic idea and it's really inspiring me to want to get our office staff. We really are and have been stuck in the office, I've been joking for two years. I'm like, wait... In the early days I was shooting grade and delivering fuel and it wasn't hard to get out into the field but it has been challenging. But I didn't realize to think about it as a point of valuing the behind the scenes, the office team, providing value to their everyday work by bringing them out into the field. I think that's such a great idea. And have you seen that work? Have you seen that build good comradery between the two teams?
Heath Hanna:                 
Oh yeah. They thoroughly enjoy it. So the next field trip is going to be with the demolition side. So I'm sure they'll be able to get some frustration now [crosstalk 00:36:21], TBS reports or something.
Missy Scherber:              
Yes. Anyone with kids or that does accounting should definitely get involved in the demo business. So your goal with the recent acquisition is to build to 100 employees within the next five years. What are you doing as a company to help really fill that workforce pipeline and attract top talent? What are you guys doing to really attract the top talent out there?
Heath Hanna:                 
So we work with, build with and trying to get our message out there and our story of what we do as a company, where we came from and using our culture to attract people that are like-minded, they want to do the extra credit. And there's a lot of contractors out there that are complacent and that's fine but our vision is to have people that enjoy and don't mind getting up at five o'clock or 4:30 in the morning to come to work. And sure there's days where... And everybody has those days that are tough and difficult but having those people that truly and genuinely enjoy what they do and want to share their knowledge.
 If you're somebody who's got 50 years worth of knowledge but you don't share it and you take it to the grave with you, what value are you providing beyond just building great projects? And I think that's the key, is taking that knowledge and pushing that knowledge into the folks that want to listen and want to learn and love what they do every single day.
Missy Scherber:              
That's so great to really share that side of the business and the story because construction and the love of construction is part of culture. It just is who we are and really sharing that well is awesome. And does that mold into your strategy for retention? Talk about retention a little because I know that you guys have really kept some great staff which isn't an easy task to do, is keep good people because everyone's poaching everyone now because we have a workforce problem here. So talk about your retention strategy in light of what you just shared with us.
Heath Hanna:                 
Definitely retention is one of the most difficult things that we face because the traveling in the long hours tends to burn some people out. And the thing of that is understanding the folks that we have that don't mind traveling or that don't mind working on this type of project and really trying to not necessarily cater but understand that the folks that have kids and they have baseball games and those things that they want to go to and trying to make sure that we can be flexible enough to allow everybody to have the same home life that we would like to enjoy. And this is difficult, there's weekends, there's long days, when it rains we have to make up for that in certain ways. So making sure that we can afford our employees the opportunity to grow with us and to have that home life balance is crucial to the culture aspect.
And then the other side from the Carolina racking side because we're the new kids in town. So everybody here has been here forever and we are the new owners but really just talking to them and getting to know them as their career and what they've done here and all the projects they've worked on and all the people that have come before us. And it's awesome because our office has probably 50 framed newspaper prints of projects that they have done over the last 50 years.
Missy Scherber:              
Wow.
Heath Hanna:                 
I love what walking through the office and looking at those newspaper prints and all these legends of people that have worked here for so long and that these companies have been built upon.
Missy Scherber:              
So I think you're the third leader on this podcast that has brought up that part of a retention strategy in the industry, is flexibility with our staff so that they can have a family life. And I think it's so important that we really start to rethink about shifts and how long shifts are, is there a day someone can leave at four o'clock to get to his daughter's dance recital? I'm so grateful you brought that up because it's critical to people being happy in our industry and really providing better work.
Heath Hanna:                 
It takes really good communication and really good planning. And that's why we encourage our folks if something comes up, we can pivot and shift and we try to stay about 10% heavy on our workforce because there's always someone that has a doctor's appointment or whatever. That's how we try to build in some extra staff there. Currently we're probably negative 10% but we're working on that, trying to grow that because we've picked up some recent large projects and making sure that we can fulfill the client's needs and then at the same time, make sure that we're not burning our folks out.
Missy Scherber:              
Oh, that's so great. I love the connection you're bringing in between servicing the clients, serving our people. And there is a way to find that balance and just a leader at the top who's saying, "We want to find that balance," I think is the biggest starting point. It's the best starting point to have leadership being like, "We're going to find that balance." It's going to take time as an industry because we have a lot of expectation and habits of these crazy shifts and high demand and big expectations.
So all that said, I think we had great conversation about business and growth and people and culture and working in the business as a couple, which I greatly appreciate you being willing to share the dynamic with you and your wife and growing the business. Let's talk specifically about your leadership style because I'm just so impressed with this conversation with you, how you've led Contour Mining and looking at your website and all the things you've accomplished, how would you describe your leadership style and how do you try to model that daily?
Heath Hanna:                 
I would say my leadership style would be somewhat of a lead by example. I always catch myself trying to help someone unload something in the shop and I've always been a hands-on type of leader and usually early in and laid out and just trying to make sure that our folks have what they need and equipment wise, information, drawings or whatever it is and always helping them when they need the help and not being too busy to take a phone call or to give some advice or anything like that. And I think that's a struggle from us leaders is, how do you balance? Because you've got all of these things that you have to accomplish on a daily basis and then as we know in construction, things arise all the time and we have to pivot but we have to prioritize.
And so that's one thing that I struggle with a lot is prioritizing what the most important thing to do when some of these issues may come up. But early on as a leader, I was the foreman, the accountant, the HR manager, the project manager, dozer operator, whatever it took. And so I would work long hours or whatever I had to do to make sure I had everything covered. And one thing I realized was communicating with people and how to give that respect and also earn that respect from our team members. And I think that's probably what builds my credibility most with our new team members and existing one, is that I'm a team player. If somebody needs me to cut them a PR and I'm in there, I'm not going to push you off to someone else.
And so taking the extra time to answer the questions and to have the conversations, to help your people understand whether it's from a leadership safety aspects or project specifics and just not being too busy to stop what you're doing and try to help.
Missy Scherber:              
That is so great and I love how you brought that altogether of really giving respect and earning respect; that's a big one, I just wrote down here. Talk a little bit more about overcoming that age gap in your early years. I'm guessing that earning that respect was a critical part of the success of the business as most of your staff are probably older than you. What did that look like for you in managing that age gap as a manager of others?
Heath Hanna:                 
I kind of brought out from when I worked for the CAT dealer in Georgia because I was training operators when I started, when I was 25. So a lot of these operators were twice my age. And so in order for them to really take my advice on how to operate this piece of equipment better than the way they were doing, it was a lot of times I had to prove myself. I would have to jump in the machine and load a truck or whatever it was that we were running. And once they would see that, "Oh, okay, he can operate. He does know what he's talking about." And not being so full of yourself and just being humble and listening to what those people need and communicating your advice in a manner that was humble and not degrading or demanding or anything like that.
But just really earning that respect by being in the ditch with the guys, setting up a pipeways or grease an equipment at the end of the shift instead of sitting in your truck and watching them do it. And those small little things even as an owner or a foreman or superintendent or whatever, it allows them to see that even as the leader, that you're willing to do whatever it takes and to help them. And if people know that you're willing to help them and stand beside them, then majority of them will follow along with you.
Missy Scherber:              
I love that you're bringing this up, owners in action is so powerful and owners willing to do whatever it takes, it's so great that you lead by example. I have watched exactly what you're saying and I hope the listeners really catch what you just said. I've watched that work for Trevor so well, he outworks everyone in this company and I say that all the time. He's willing to do anything and I've watched our team who... Some of them have 20 years on Trevor, really just buy in and support whatever he needs to grow this company. And I'm like, "How do you do this? It's amazing." And he's just like, "I'm willing to do whatever it takes." And I'm so glad you brought up that side of how important it is that owners are in action, they're available, they're on site, they're connected; that's how you mobilize a great company, right?
Heath Hanna:                 
Yes.
Missy Scherber:              
Absolutely. Well, I want to just... I wrote down here some of my top takeaways from our conversation before we jump into the fun closer which is the rapid fire round. I have about five here. One was that, you really built your business prioritizing your faith and your family and you birth this business wanting your family to be a priority. And I think that's really important for the construction community to hear; that in all this, you can build a business and family can still be first with a supportive partner, with all the dynamics you had, that was very inspiring to me. Also, how you and your wife worked together, that you were very clear on your responsibilities with each other, that you trust each other, that was a big takeaway.
That in the early years and always do the extra credit, I wrote that one. But I think that might turn into a quote that we hang on a plaque in our office and become one of our core values as a company, I think that's fantastic. This was a big one scaling, scaling in the early years looks like relationships. And then you said scaling in the latter years is systems. What great advice for us and then what you ended with leading by example. To end this leadership segment, I was reading your questionnaire here. I do want you to share your favorite book, you talked about Mover of Men and Mountains. I've never heard of this book, tell us more about that book and why it's your favorite book?
Heath Hanna:                 
So coming from the construction industry and being a lover of all things mechanical, R. G. LeTourneau who own the R. G. LeTourneau company that built so many awesome machines, scrapers and jungle crushers and all these drilling rigs and everything, he was a man of faith. And the book was amazing to just listen to his journey and how many times he failed and almost went bankrupt trying to build that company. But at the end of the day, it was his faith that always pulled him through. And I can't remember the exact amount but they tithed most of the company's profits away every year into a foundation and just his legacy lives on through the LeTourneau University and just all the good that he and his company and his family have done around the country in and around the world rather than in all reaches of the globe. And just a great book on business and faith and how those things intertwine and it's an awesome book.
Missy Scherber:              
That's so great that you bring that up because you're going to just go as a contractor when all else fails because things will fail. It is a struggle leaning on that mountain of faith I know for us has been critical. And it sounds like it's been critical for you as well.
Heath Hanna:                 
Yeah, it gets me through every day for sure.
Missy Scherber:              
I love it. I can't tell you enough how much I learned from this conversation. Thank you so much for sharing your time with this community. So let's end it with a fun rapid fire round that we like to do just to give our listeners a fun glimpse into your life. What was your very first job, I'm talking first job, first pay check?
Heath Hanna:                 
First job I was working for my father at a small little heating and air conditioning company in the Upstate called Hanna Heating and Air conditioning. So my brother and I crawling under houses, tearing out duck work and [inaudible 00:52:10] and just rough and dirty and tough, hot, cold work. And that is what taught me hard work and my dad paid us minimum wage back then.
Missy Scherber:              
Of course.
Heath Hanna:                 
About 25 an hour and so I realized when I was younger that I didn't think I really want to do that for the rest of my life. And that's when I was 14, he sent me to work for a good friend of his that... I don't know the company, a grading company doing sub divisions. And that's where it all started when I was 14.
Missy Scherber:              
Oh, wow. So you were exposed to equipment at a young age.
Heath Hanna:                 
Yeah.
Missy Scherber:              
That's awesome. What was your first car after grunting under houses for years? What was your very first car?
Heath Hanna:                 
Midnight blue 1984 F-150 four wheel drive.
Missy Scherber:              
Woo-hoo!
Heath Hanna:                 
Yes.
Missy Scherber:              
Live in luxury as a contractor, right?
Heath Hanna:                 
Yeah.
Missy Scherber:              
If you weren't doing this, which I know it's hard to imagine because all of us just truly love this industry, what would you be doing?
Heath Hanna:                 
I would be a fighter pilot.
Missy Scherber:              
From equipment to jets.
Heath Hanna:                 
If I had to do it all over again, that's what I would be. I would an F-22 fighter pilot.
Missy Scherber:              
That's awesome.
Heath Hanna:                 
I don't know if I could have cut the mustard for that type operation but...
Missy Scherber:              
The equipment there is a little more expensive too.
Heath Hanna:                 
Listen, that's very true.
Missy Scherber:              
Is there any song or band or group that you like to listen to that gets you pumped up in the morning?
Heath Hanna:                 
So I'm from the south, we're big in the shagging and the oldest down here so probably my favorite on a Friday afternoon is Got to Hold on to This Feeling by Junior Walker and the All Stars.
Missy Scherber:              
Love it, who is one person you wish you could have dinner with?
Heath Hanna:                 
Peter Kiewit.
Missy Scherber:              
Kiewit. And tell me about that, if you had dinner with him, what would you ask him?
Heath Hanna:                 
How they built the Hoover Dam. They've done so many amazing projects and how he developed a team and developed the acumen to go after these projects that literally have built our country. That would be an amazing couple of hours.
Missy Scherber:              
I love it. What is your dream piece of equipment? Which I'm looking at your website earlier and I'm like, "Well, you've got all our dream equipment." So what is your dream equipment?
Heath Hanna:                 
I would say probably a 657 scraper.
Missy Scherber:              
Of course, guys always love those scrapers, don't they?
Heath Hanna:                 
That's funny, down here it's not often that we get to use them in this part of the world but that would be it.
Missy Scherber:              
What is it with you guys and the scrapers? I love it. What do you predict will be the biggest disruptor for your business and then potentially your industry as well in the next five years?
Heath Hanna:                 
The biggest disruptor I would say would be probably technology. And we're pretty keen on technology, we use drones and augmented reality and GPS and all this stuff but the other aspect of that is all the technology that we're using and how to effectively train our people on it. And so the disruptor would be, we've got all this great stuff but how do we continually evolve and keep our people up to date on news and all this new equipment [crosstalk 00:56:06] so frequently.
Missy Scherber:              
That is so great. I remember an interview I did with Britton Lawson of Veit, USA and he talked to me personally about, if you're going to get into technology and be ahead of the game, you have to find the internal champion that actually implements all the tech that you have. Now that's very valuable. Well, thank you so much Heath for your time. I just felt like I was in the room with a Peter Kiewit and able to learn all these powerful principles to build our business. I know the listeners are going to find a lot of value in different areas. So I just I'm really grateful for your time today. Thank you again.
Heath Hanna:                 
Thank you so much Missy, I enjoyed it.
Outro:                      
And that's going to wrap up this edition of CONEXPO-CON/AGG Radio. If you liked the show and think other people should listen too, make sure to subscribe and leave a review on iTunes. We'll be back next time with another great guest.