Media Services
A variety of resources are available to the editorial news media and our exhibitors to assist in actively promoting CONEXPO-CON/AGG.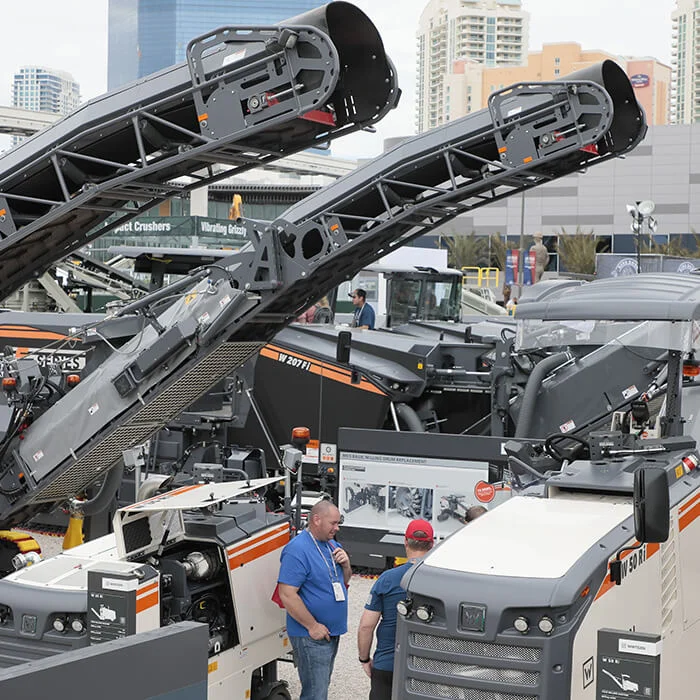 News Media
We provide editorial media with a variety of pre-show and onsite services, including:
Show news, logos, photos, and other information.
Media badges that allow access to all media services.
Newsroom with work areas and access to exhibitor press kits and other information.


Media Credentials
Media badges for CONEXPO-CON/AGG are available to editorial members of the media. The media badge allows access to the show newsroom and other media services.
Support the Show
We invite interested media to become Supporting Publications of the show by participating in its Advertising Tradeout Program. To better fit your needs, this program offers several levels of participation in exchange for advertising space in your eligible construction and/or construction materials-related publication(s). Program options include exhibit space, onsite publication distribution bins, a special listing on the official show website, and much more.
If you have a publication specific to the construction and/or construction materials industry and would like to discuss this promotional opportunity, please contact Show Management via email at showpartnerships@aem.org.
Exhibitors
Exhibitors may use the newsroom to supply digital and traditional press kits and other media information or for use in media interviews.
Exhibitors are encouraged to provide digital press kits and other media-relevant materials on USB drives to the show newsroom as early as possible upon arrival. Should exhibitors choose to use non-digital materials like press kits, they are responsible for shipment to the show and delivering to the newsroom. All press kits should be visually identified with the exhibiting company's name. Materials are displayed alphabetically by company name. Exhibitors are responsible for checking their supply of kits to replenish.
We highly recommend using company-branded materials (USB drives and accompanying packaging) to ensure maximum exhibitor recognition. All information be stored natively on the USB drives the exhibitor provides. Media members may have difficulty accessing online/linked information depending on each reporter's individual access to the internet.
Exhibitors interested in holding a news conference during the show should contact a Show Management team member at ShowMediaServices@aem.org or 800-867-6060. (Press conferences are compiled into a calendar for media.)
Download the show News and Publicity Tips information (with news release template) for additional information on press events, press kits, and media relations outreach.