HOTEL AND TRAVEL INFORMATION
Make the most of your trip with our hotel block and learn how to get to and around the show.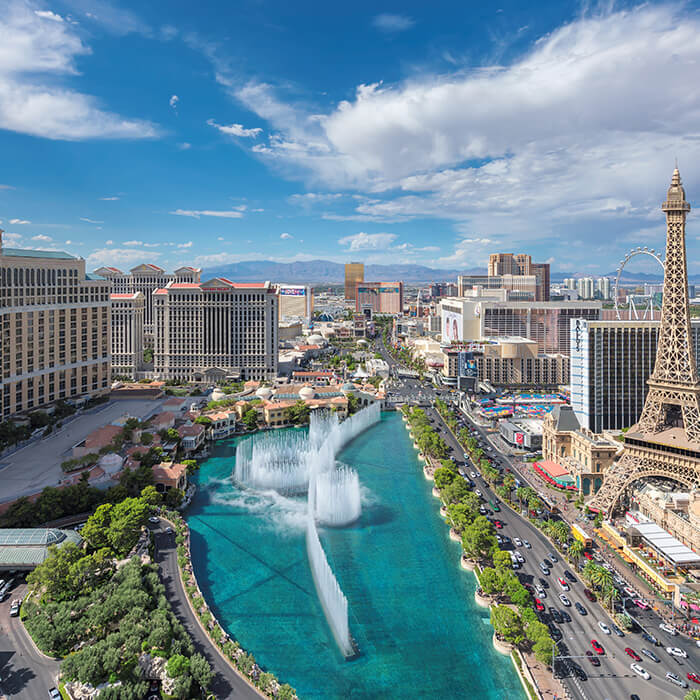 Booking Your Hotel Reservations
Hotel rooms are now available. During registration, you will be able to book individual rooms or a block for your team. For international group booking information, please visit our International Visitors page.
Please note, availability and pricing within the show block are subject to change. Book early to secure the lowest prices.
Hotel rooms are selling fast! Can't find a room for your dates? Check this site for alternative hotel rooms in Las Vegas.
Flight Discounts
Airline discounts are available to exhibitors and attendees on domestic and international flights to Las Vegas. These discount codes only apply to the dates listed.
Getting to and from the show
Once you are in Las Vegas, there are several ways to get to the show. Check out our recommended travel options including our complimentary hotel and parking lot shuttle services.
Hotel Shuttle Service - Booking your room through the show hotel block gives you access to free shuttle service, helping you save time and money on travel. Shuttle service is available between the Las Vegas Convention Center, the Festival Grounds, and all official show hotels that are not within walking distance. Shuttles will operate during peak hours on official show days, March 14-18. Download the route schedule.
Monorail- The Las Vegas Monorail has several stops near the show to get you where you need to go. Purchase a discounted pass when you register.
Taxi, Uber or Lyft - There will be pick-up and drop-off locations at the show to accommodate taxi and rideshare transportation. More information will be provided closer to the show.
Parking - There is limited parking near the show, and it is suggested to take advantage of our hotel shuttle service, monorail, taxi or other rideshare services. For more details on how to get around the show, you can find our express shuttles and Las Vegas Convention Center Campus Shuttles information here.
Print or save your own version of the CONEXPO CON/AGG map and shuttle service information here.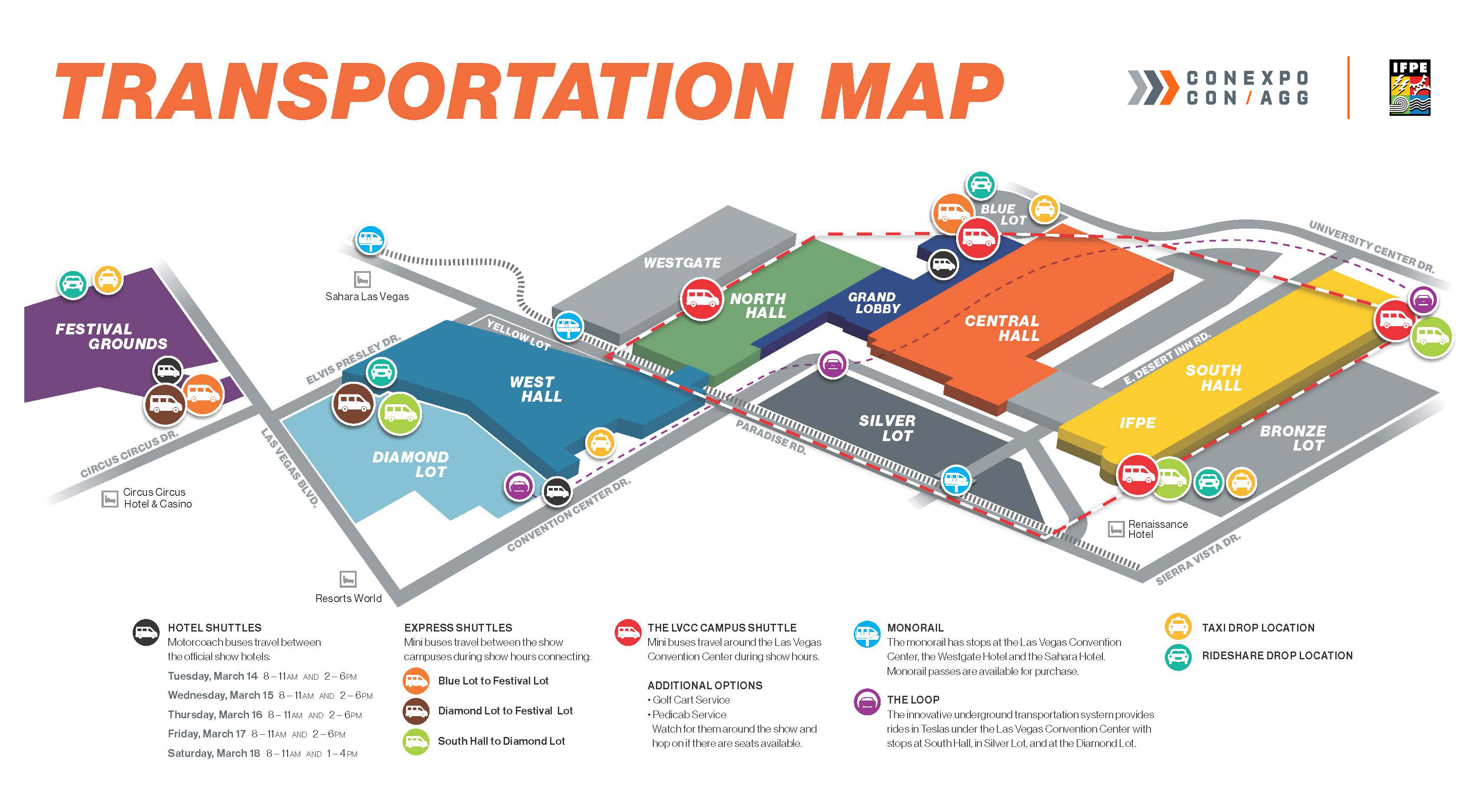 Transportation Map
Download the transportation map to help you navigate the show and find the best products for you or your company.
View Now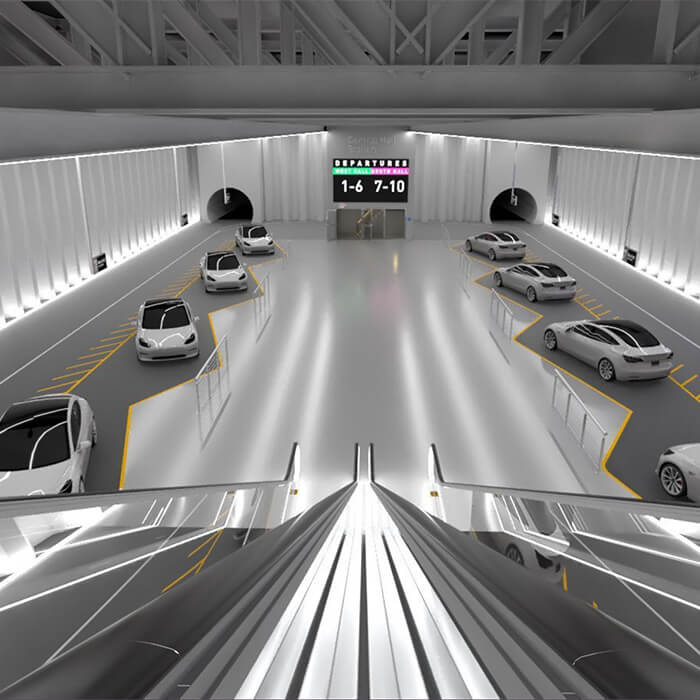 Getting Around The Show
We have various transportation at the show to help you get from one location to the next. Save your feet and take a break with these services.
Loop Shuttle – Minibuses at the Las Vegas Convention Center will continuously loop the property from North, Central, and South Halls during the show.
Express Shuttles – There are multiple express minibus shuttles that will help you get to each facility. Including to and from Festival Lot to West Hall, Diamond Lot, North Hall, and Blue Lot.
Golf Cart Service – Golf carts will be scattered all around the show. Keep an eye out for them and if seats are available, just hop on and off!
Tesla Loop – The underground transportation system provides free and fast transportation around the Las Vegas Convention Center. For more detail on the three stops, view the map.
Monorail – The Las Vegas Monorail has three stops near the show to get you closer to the hall or lot of your choice. Purchase a discounted pass when you register.
Beware of Unofficial Housing Offers
Maritz Global Events & FHT is the official hotel provider for the IFPE & CONEXPO- CON/AGG 2023 show and the only company that can sell rooms within the IFPE & CONEXPO- CON/AGG 2023 official hotel blocks.
Please be aware some third-party travel companies may attempt to solicit housing for the IFPE & CONEXPO- CON/AGG 2023 show. These companies are not authorized by Show Management and may provide false information regarding the availability of rooms at hotels within the show hotel booking program.
We have been made aware of a company called NFT Travel reaching out to our attendees & exhibitors, please be aware that this company is NOT affiliated with IFPE & CONEXPO-CON/AGG. If you receive a call or email, please pass along to our team so we can issue a cease & desist letter.
If you are contacted by a travel company other than Maritz Global Events or FHT, please immediately notify Show Management at ceaseanddesist@aem.org. Show Management works to prevent the unauthorized solicitation of IFPE & CONEXPO- CON/AGG exhibitors and attendees.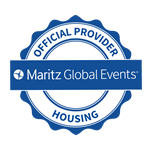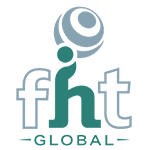 Booking your hotel room through our official block provides the following benefits:
Rate Assurance. We've worked hard to ensure our rates are the lowest you'll find on the internet or directly call the hotel.
No pre-payment. All you need is a credit card to reserve your room.
Immediate confirmation. After you reserve, an instant confirmation will be sent for your peace of mind.
Make changes and cancellations online. Easily update or cancel your hotel reservation using our online system.
Detailed hotel information. Find your perfect hotel using our detailed descriptions, photos, and maps.
Reserve anytime, anywhere. Use our convenient online system to reserve individual rooms or group room blocks 24 hours a day, seven days a week.