Show Highlights
Check out the exhibitors, equipment, and excitement from the 2023 show!
What a Show!
CONEXPO-CON/AGG 2023 took over 139,000 attendees through 3 million+ square feet of exhibit space with 2,400+ exhibitors showcasing the latest and greatest equipment, solutions and technology. In this video we highlight some of the major equipment introductions from this year's show floor including Link-Belt Excavators, American Honda & Lippmann.
Featured Exhibitor Showcase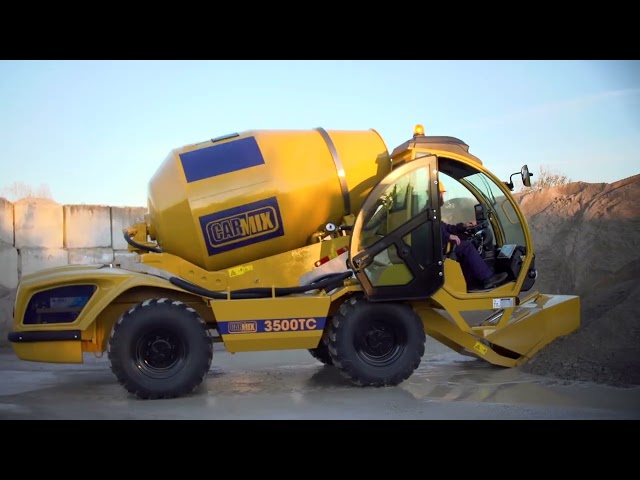 Carmix 3500TC Off Road Mobile Batching Plant at CONEXPO-CON/AGG 2023
Reliability, performance and uniqueness! CARMIX, the ideal solution for the production of high-quality concrete at low cost on construction sites in 162 countries. This machine can easily be considered a small "mobile concrete plant" which loads and weighs all the aggregates, mixes and distributes the concrete where and when desired. CARMIX is chosen for all types of work: residential, industrial, road handling, tunnels, etc. See @ CONEXPO-CON/AGG, Diamond Lot (D1013).
Premium Uniform Solutions From Carhartt Company Gear™ On Display At CONEXPO-CON/AGG 2023
For over 130 years, Carhartt's been committed to serving hard-working professionals, giving them the best workwear on earth to help keep them safer, comfortable and productive. With Carhartt Company Gear™ we continue that commitment, not just for crews but for the companies that employ them.
Grydale Mobile Dust Control Solutions at CONEXPO-CON/AGG 2023
Grydale manufactures a patented range of mobile industrial dust collectors used to solve dust and fume problems within major tunnelling, mining, quarrying, abrasive blasting, demolition and construction projects. We focus on adding value through a total service offering, providing ventilation design, manufacture, implementation, ongoing project management and onsite maintenance and technical support. See at CONEXPO-CON/AGG 2023, North Hall booth N10006.
Honda Autonomous Work Vehicle at CONEXPO-CON/AGG 2023
Meet the third-generation prototype Honda Autonomous Work Vehicle (AWV), a new category of capable work vehicle that can operate autonomously in a variety of dynamic work environments. The Honda AWV has the potential to bring greater efficiencies, enhanced workforce productivity, and better environmental performance to the construction industry, and to other industries seeking an autonomous off-road solution.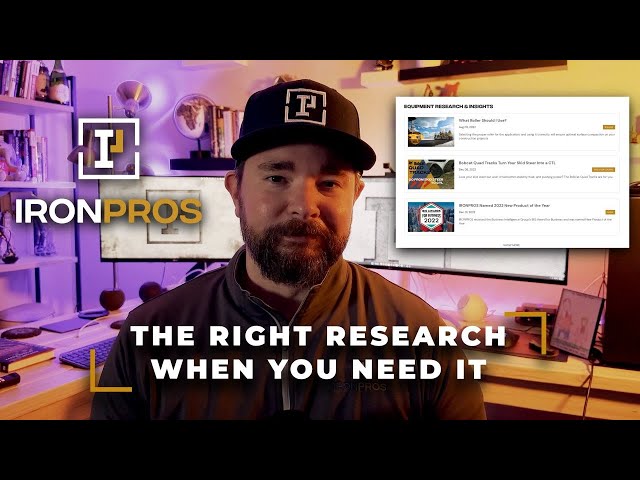 IRONPROS Helps Companies Become Better Buyers of New Construction Equipment, Technology and Products
This platform allows contractors, construction business owners and buying specialists to research almost the entire market of new heavy construction equipment, construction technology solutions and consumable products.
Magna Tyres Group Off-Road Tires at CONEXPO-CON/AGG 2023
At Magna Tyres we keep companies on the move with the best tire solutions. No matter where in the world, our customers can rely on our superior service and knowledge about off-the-road tires. We embrace every opportunity to get you going and to get the job done! We continue to expand our local presence and the number of valuable partnerships around the world. See Magna Tyres Group at CONEXPO-CON/AGG 2023, North Hall, Booth N10741.
Viking™ National Flooring Equipment's largest Ride-On Scraper at CONEXPO-CON/AGG 2023
The Viking™ is the largest in National Flooring Equipment's patented line of Ride-On Scrapers. This machine is designed for use in outdoor spaces including; roadways, bridge decks, airport runways, parking structures, sport flooring removal, and more. The Viking brings precision scraping, safety, and performance to the heavy construction industry. Don't miss at CONEXPO-CON/AGG 2023 in the Diamond Lot, Booth D2926.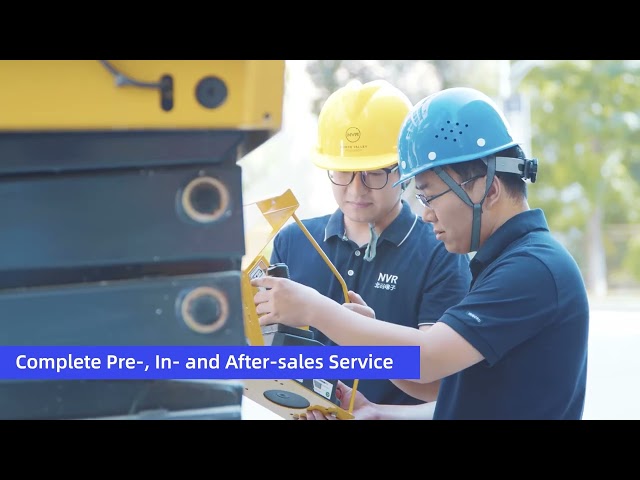 Video: NVR Brings MEWP Solutions to CONEXPO-CON/AGG 2023
Established in 2010, NVR is a provider of intelligent electronic control and IoT terminals and services. As a leading global provider of MEWP electronic control solutions, NVR offers the widest portfolio of products, including operation, control, drive, charging, sensing, networking, and IoT and Big Data services based on machine data. Visit nvr-us.com for more information.
VIEW LATEST PHOTOS
You can download photos in various sizes and resolutions from our Flickr page.
Industry Insights & News
Check us out 365 days, every year. We're dedicated to helping you and your business grow beyond the show.