Exhibitor Hotel and Travel Information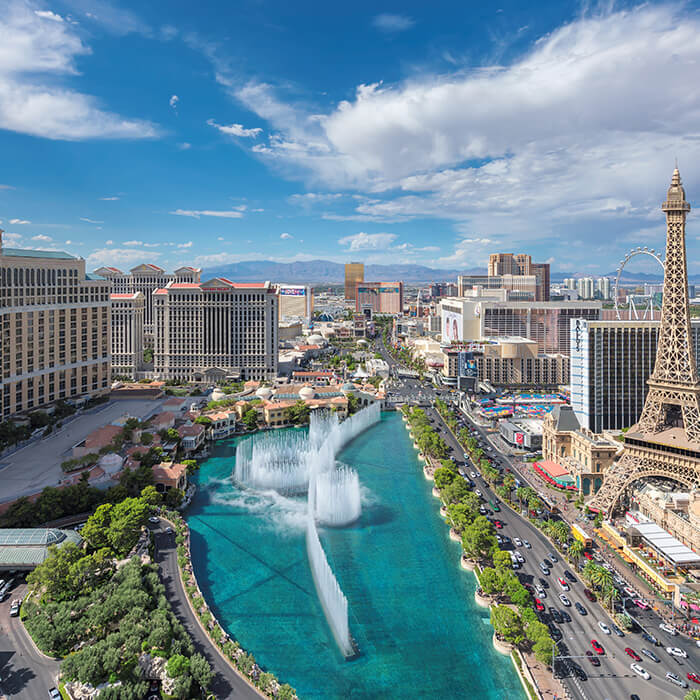 Book Your Room(s)!
Hotel rooms are now available online by clicking "reserve now" or by logging into your exhibitor dashboard. Book a block of rooms or just a few individual rooms all in one place.
*Please note availability and pricing within the show block are subject to change. Book early to secure the lowest prices.
Introducing the Exhibitor Hotel Rate & Availability Tool!
Designed as a research tool for pre-planning and budgeting that allows you to search hotel availability without going through the actual booking site.
Browse hotel options that have availability for up to 25 rooms at a time
Easily see any hotels with special early booking rates
View currently available hotel locations, amenities, and photos
See what hotels are already sold out
*Please note that rates vary nightly in Las Vegas, and show dates will provide the best rates for budgeting purposes.
Flight Discounts
Airline discounts are available to exhibitors and attendees on domestic and international flights to Las Vegas. These discount codes only apply to the dates listed.
Questions?
For questions, please contact Maritz's customer service department:
Phone: 864-342-6397 (Monday-Friday, 8:00 a.m. - 5 p.m. Central Time)
Email: showmgmt-exh@maritz.com