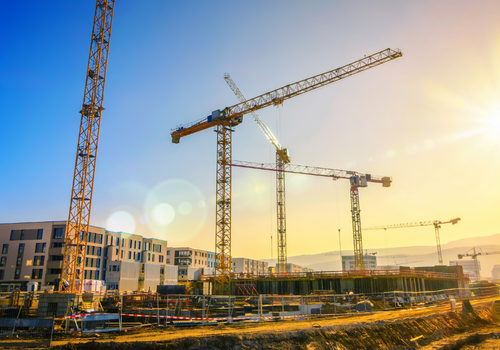 Data from the Bureau of Labor Statistics (BLS) shows that the construction industry employs 1.5% fewer people than it did in 2020. But that is only because construction companies have hundreds of thousands of open positions they cannot find workers to fill. Given that labor shortage, BLS data also shows that wages have been climbing rapidly over the past two years—roughly 30% on average.
In other words, it is a great time to build a great career in construction.
Keep in mind that all of that data is on a nationwide basis. An individual's job prospects and earnings potential often vary from state to state and city to city.
With respect to employment opportunities, things have been trending the right way in more localities across the country. From August 2021 to August 2022, roughly two-thirds of the metro areas in the U.S. saw construction employment gains. That grew to 75% of metro areas in September.
"The number would be higher if contractors could find enough qualified workers," said Ken Simonson, Chief Economist for the Associated General Contractors of America (AGC). "The record number of construction job openings and the ultra-low unemployment rate for workers with construction experience are signs of an ever-tighter labor market."
The construction industry unemployment rate stood at just 3.4% in September, down from 4.5% a year prior. Ironically, the number of unemployed was nearly identical to the number of unfilled positions throughout the industry. That gap is largely attributable to skills and experience. It is also partly a matter of placing workers where the jobs are.
The metros with the largest job gains through September included the Houston, Dallas, Seattle, and Los Angeles areas. The largest percentage increases were seen in Provo-Orem, Utah; Danville, Ill.; and Albuquerque, N.M.
While job growth is an important factor to consider, jobseekers should also look at a variety of other factors when deciding where they might like to live and work:
Total construction employment
Construction wages
Population
Quality of life
Which metro areas have the most jobs?
When gauging construction employment opportunities, a good indicator for jobseekers is employment level. BLS data from 2021 suggests that the following metropolitan areas employ the most construction workers:
New York — 287,150
Los Angeles — 187,090
Houston — 154,290
Dallas — 141,800
Chicago — 124,910
Washington, D.C. — 108,760
Phoenix — 99,420
Miami — 94,980
Boston — 92,540
Seattle — 91,700
San Francisco — 89,440
Philadelphia — 85,610
Riverside-San Bernardino-Ontario (California) — 80,750
Atlanta — 79,120
Denver — 72,560
For those with construction industry experience who are qualified to seek a leadership position, BLS data from 2021 suggests that the following metro areas offer the most opportunity for construction managers:
New York — 11,170
Los Angeles — 10,730
Houston — 10,120
Dallas — 8,730
Seattle — 7,150
Washington, D.C. — 6,650
Boston — 6,440
Denver — 5,790
Atlanta — 5,770
San Francisco — 5,770
Which metro areas pay the best?
In addition to seeking out locations with ample employment opportunities, aspiring construction professionals should also think about which markets pay above-average wages.
BLS data from 2021 shows that the following metro areas are the highest-paying for construction workers:
San Jose-Sunnyvale-Santa Clara (California) — $38.66
San Francisco — $37.80
New York — $36.14
Honolulu (Hawaii) — $36.06
Chicago — $35.84
Seattle — $35.84
Boston — $35.11
Trenton (New Jersey) — $34.85
Fairbanks (Alaska) — $34.65
Anchorage (Alaska) — $34.38
Kahului-Wailuku-Lahaina (Hawaii) — $34.18
Kankakee (Illinois) — $33.32
NOTE: Wages climbed rapidly in 2022. BLS data shows that the average hourly wage across the country had risen to $35.04 in September 2022. That said, the above metro areas remain the highest-paying across the country, though average wages have likely shifted up in line with the industrywide trend.
Which metro areas have the most population?
An important driver of construction activity is population. The larger the population and the faster it is growing, the more need for investment in housing and infrastructure.
The most recent U.S. Census Bureau data from July 2021 says the following cities are the most populous:
New York — 8,467,513
Los Angeles — 3,849,297
Chicago — 2,696,555
Houston — 2,288,250
Phoenix — 1,624,569
Philadelphia — 1,576,251
San Antonio — 1,451,853
San Diego — 1,381,611
Dallas — 1,288,457
San Jose (California) — 983,489
The following cities saw the most population growth from July 2020 to July 2021:
San Antonio +13,626
Phoenix +13,224
Fort Worth +12,916
Port St. Lucie (Florida) +10,771
North Las Vegas +9,917
Cape Coral (Florida) +8,220
Buckeye (Arizona) +8,001
Frisco (Texas) +7,933
New Braunfels (Texas) +7,538
Georgetown (Texas) +7,193
And the 10 best BIG CITIES for construction jobs are …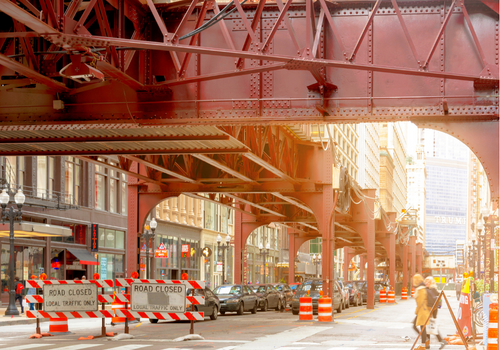 Based on a combination of the criteria analyzed above, the following large U.S. cities are the best to begin building a rewarding career in construction:
New York
Chicago
San Francisco
Seattle
Boston
Phoenix
Los Angeles
Houston
Dallas
Philadelphia
Don't forget about the smaller cities
Keep in mind that the overwhelming majority of cities in the U.S. are not major metro areas. Yet, these cities often boast vibrant economies and offer a lot of appeal to many people looking for a great place to live and work.
BLS says the following non-metropolitan areas have the highest employment of construction workers:
Kansas — 17,010
Northeastern Ohio — 14,050
Western North Dakota — 13,830
Eastern New Mexico — 13,690
West Texas — 13,680
North Texas — 13,480
Hill Country Region of Texas — 11,850
Nevada — 11,030
Southwest Maine — 10,590
Northwest Colorado — 10,490
The following non-metropolitan areas are the top-paying for construction workers:
Alaska — $34.28
Hawaii/Kauai — $32.51
Massachusetts — $30.20
West North Dakota — $29.79
Northwest Illinois — $29.44
North Coast Region of California — $29.40
Eastern Sierra-Mother Lode Region of California — $28.83
East-Central Montana — $28.69
Connecticut — $28.65
Western Washington — $28.61
Pick a great state to live and work
Construction industry jobseekers can also start their career search by simply identifying those states with the greatest prospects for a rewarding construction career.
Ten states have really stood out based on their combination of employment levels, wages, economic activity and population.
Read Next