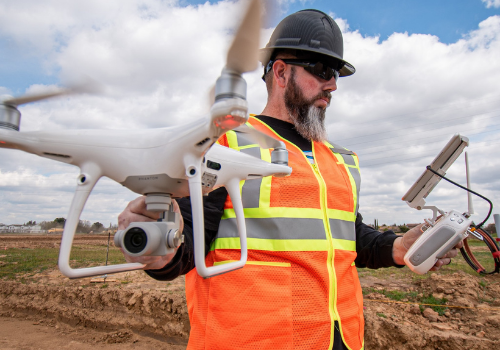 No one wants to be the estimator who makes a costly mistake on an earthwork takeoff and then has to live with the consequences. Ryan Lanser of Affordable Site Model, based in Clovis, Calif. turned his proficiency at earthwork takeoffs into a fast-growing business that provides accurate takeoffs to contractors at a reasonable price.
For smaller and medium-size earthmoving contractors who are typically working jobsites during the day, and doing estimates at night, his service enables them to bid more jobs. "It's a time-consuming process to do the takeoffs needed to bid," says Lanser.
Premium earthwork estimating software can cost $24,000 per year, per user, or $10,000 per year when rented, making it somewhat cost prohibitive for a small contractor who is doing 10 takeoffs a year. Affordable Site Model charges fees an average of $300 to $500 per takeoff, giving smaller contractors access to the latest technology, quality control, and expertise.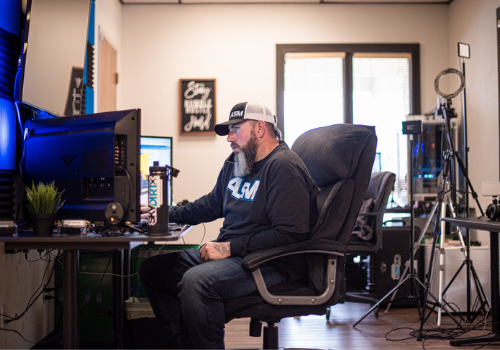 Larger heavy/highway and civil contractors turn to Affordable Site Model to supplement their in-house estimating team or to handle complex jobs. On public works projects, Lanser can produce one plan and sell it to multiple contractors bidding on the job. "What it results in is pricing that is closer and tighter," says Lanser.
Sometimes general contractors will ask them to run volumes and quantities to check on bids submitted by their subs. "Some of the smaller start-up site contractors may not have access to the software, so they want to verify the numbers."
According to Lanser, outsourcing earthwork takeoffs is becoming more common. "We are growing 50% year-over-year," says Lanser. A staff of 10 produces more than 4,000 takeoffs per year to clients located throughout the U.S.
"The software is the easy part," says Lanser. "The grading experience, plan reading experience, grading knowledge, knowing the intention of the design, those are skills that takes years to develop," says Lanser. 
While the takeoffs are delivered in a 2D format (PDF), every takeoff is built in 3D on the earthwork takeoff software system. Once a job is awarded, if the 3D site plan will be used for machine control, it will be revised and refined as the job progresses and more precision is required.  
3D modeling enables more accurate, efficient and cost-effective earthmoving via machine control. Instead of using traditional survey stakes, machine operators view the job site from the screen in their cab. Sensors guide the machine based on the 3D model's measurements.
After a slow start, Lanser believes machine control technology is finally being accepted. "The technology has advanced and become so simple, accurate and reliable," he says. Lanser estimates that  five in 10 contractors nationwide are currently using machine control. In the next 10 years he believes that will all have it.
4 Tips for Successful Earthwork Takeoffs
Here are some of Lanser's methods to ensure quality control when doing a takeoff, as well as some time-saving tips.
1. Get familiar with your local engineer's drawings
Projects are often rushed and plans are incomplete at the time the takeoff is requested. According to Lanser the estimator will have to make educated assumptions about the intended design.
"You have to have seen enough projects and grading plans to make your own assumptions," says Lanser.  "Learning your engineer's way of drawing will help a lot."
2. Learn to spot the errors in the plans
It's not unusual that plan documents from the engineer include errors. It may be as simple as a typo. "We correct those using our industry knowledge and notify the project owner what we did," says Lanser.  
3. Soil borings are insurance
Soil borings test the suitability of the cut material to be moved to another area of the site. Rock may need to be blasted and other soils may need to be treated. "We create a soil stratus and when our computer runs quantities it will break each material out in the report, so the contractor knows how to build the job," says Lanser. An adequate number of soil borings helps prevent cost overruns, which can occur if material unexpectedly needs to be moved.
4. Master software tips and tricks
Spending less time on takeoffs is key to improving the productivity of estimators. "It pays to learn all the features of the earthwork takeoff software," says Lanser. "You can sometimes cut your time in half."  Some time-saving features include auto contours, template features and hot keys.
 5. Get more eyes on the work
Three different sets of eyes review every takeoff at Affordable Site Model.  A tech that builds the plan has three to five years of experience, a quality control manager with 10 years of experience reviews it and then lastly a quality control manager with 20 years of experience reviews the plan. "It's hard for one person to catch their own errors," says Lanser.
Whether outsourcing or completing earthworks takeoffs in-house, accuracy and quick turn-arounds are key. But remember that sacrificing accuracy for the sake of time savings is likely to lead to an expensive mistake.   
Join more than 40,000 industry peers who receive construction industry news and trends each week. Subscribe to CONEXPO-CON/AGG 365.